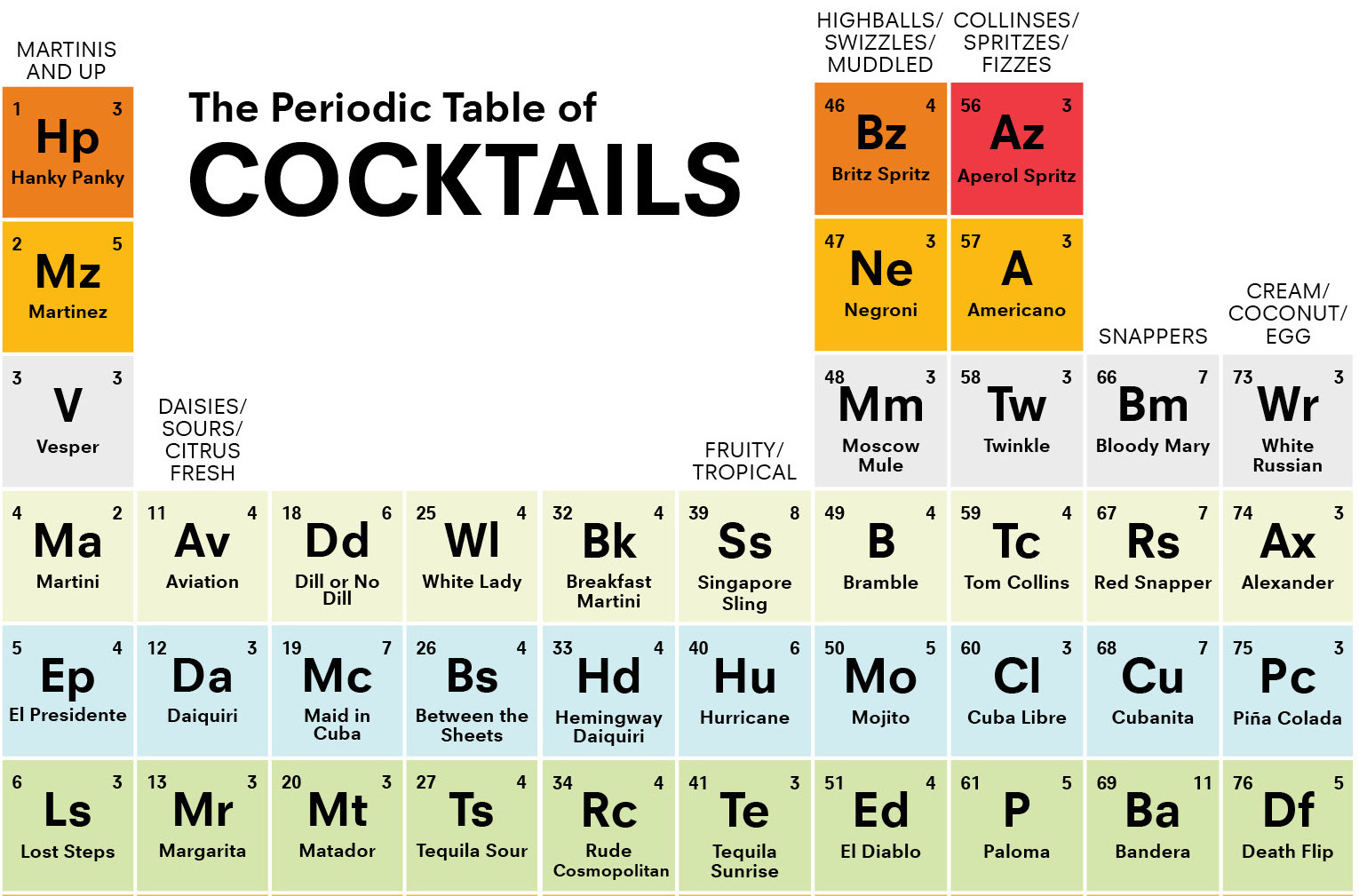 1. The Green Apple Martini for the Style Quotient
If you are a martini lover you are a sure fashion and style enthusiast. You love to enact latest style trends and that really makes you feel good about yourself. The martini lovers are light drinkers but the citrusy taste keeps it just rightly styled as they love minimalism.
You are a person who would have a martini over a brunch or even at a work meeting and what keeps you headstrong is the olive barge in, in case of any hangover!
2. Long Island for the Bold, Beautiful and Crazy
Like a storm in a glass, this drink resembles somebody who loves to mess things up! This one is a crazy mix of five white spirits that portrays a person who is bold and beautiful and crazy at the same time. You ordering this cocktail is a good plan for a wicked night and shows the mix of moods you want to slip in.
Long island is generally a killer drink you need the appetite for, and yes don't you skip that char-grilled chicken to take a breather in between sips of this maddening paradise.
3. Manhattan for the Pace Lover
The city of Manhattan beefed up for you in this cocktail say a ton of love for swift and fast life. It shows up your desire to get drunk fast, so heaven in haste seems the motto of such people who order it. This whisky and vermouth blend is a hell of a dalliance and denotes how people who drink this want to speedily walk the tipsy lane.
4. Mojito for the Traveller & Explorer
This has a special place in your heart if you love to travel or have a lot of adventures or anecdotes to narrate. They are people who keep it cool and calm and are rum lovers for sure and yet play understated. These people are generally well dressed and very talkative. So if you want to travel through a great night out and still opt to go to the office on time the next day, then this one is your inevitable choice with a lesser known hangover.
5. Gin & Tonic for the Classic At Heart
A class apart are you if you love the gin and tonic amalgam. Gin and tonic story has been that of old inseparable lovers well accepted by the society. If you crave for this mix you are exotic at heart and would order it at the lunch meeting or even at the boys' night out. Polo shirts and linen pants often make you go weak in the knees and the classic tone in you keeps this gin tonic duo on your drinking hot-list.
These kinds of people rarely get swayed by any other drinks and experimenting with other cocktails is a blue moon thing. No wonder their roots lie at the highball!